Carolina Mobile Music maintains a complete and current library of music consisting of many thousands of songs from all genres of the musical spectrum! The song lists below are designed to assist you with your music selections, but only represent a very small portion of our full library. This list is provided for your convenience only - it is not required that you specify the songs that will be played at your event. Your DJ will be happy to select the songs for your event based upon your general preferences and will gladly take requests from your guests.
Click here to view our Most Requested Song Listing
You may wish to click on the Billboard link below to see the tunes that are currently receiving the most airplay.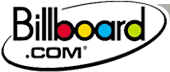 ---